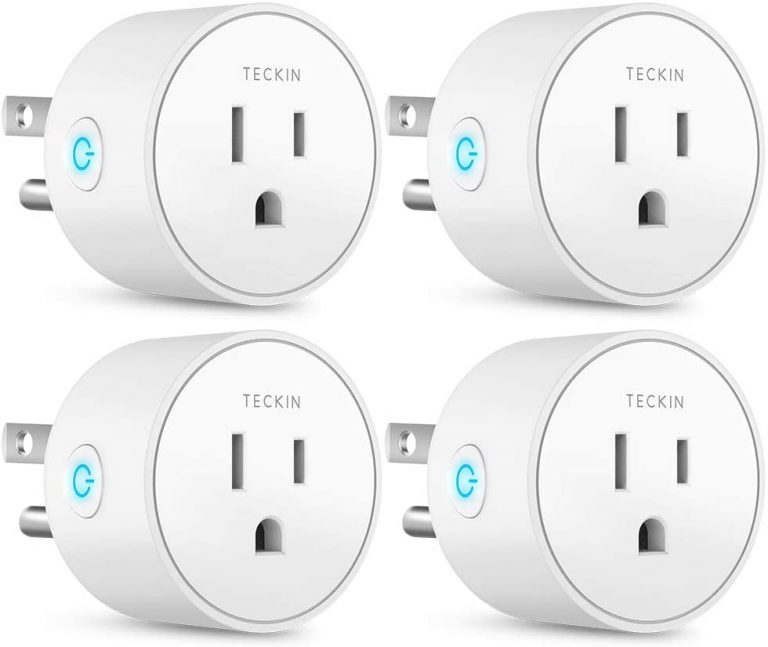 It started with looking for a way to automate the task of turning on & off the Christmas window candles every day without using those awkward timers.  Smart plugs seemed like the perfect thing a good way to get my feet wet with starting a smart home.
After setting up the first one I knew this was going to be the start of lots of smart home device purchases.  They work perfectly and are easy to set up and program with the apps.
Use the Smart Life app to set up your devices and define rooms in your home.
Smart Life to set up automation, group devices, and set up tap-to-run programs such as "turn on downstairs lights" that you could use when you get home.
Google Home app works well and connects with Smart Life to  get the device and home info.  The Google Home app can also control the devices, but more importantly is needed if you have a Google device in the house and want to control the smart devices with the voice assistant or control panel.  For example we have a couple Lenovo smart clocks and can just say "Ok Google, turn off the bedroom lights".
Smart Home Device Feautures & Benefits
Control with Phone
Control with voice if you have an Alexa or Google voice device.
Set up automation by grouping devices and setting them turn on & off at set times.
Works with Smart Life App.
Works with Google Home App.
Energy Monitoring
Smart Plugs
These 10A smart plugs work flawlessly and respond very fast.  The 10A version is fine for small devices and lighting, but if you plan on plugging in anything with more significant power consumption use a 15A version.
Smart Switches & Dimmers
Convert existing lighting, such as kitchen overheads or exterior lighting by replacing the switch with a smart switch.  Available as a regular switch and a dimmer.
Lenovo Smart Clock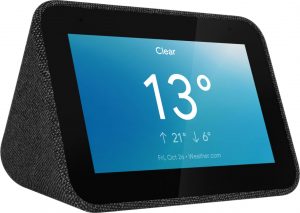 A simple to use, attractive, small footprint smart clock with Google voice assistant.  Perfect for bedrooms or anywhere in the house you want to add a voice assistant for controlling your smart home.   Extremely sensitive microphone can pickup an "ok Google" command even from a whisper.
Google Nest Thermostat
The Google Nest is the best selling smart thermostat line of products.
Pricing & Product Info – $200-$250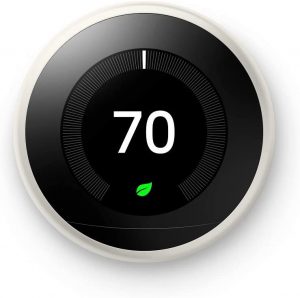 Chamerberlain MyQ Smart Garage Door Opener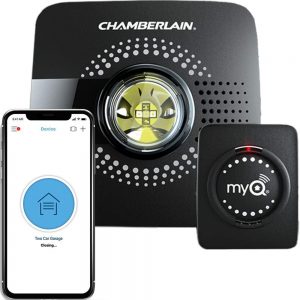 Did I leave the garage open?Now you can find out and open/close it from your phone with a MyQ system.  Chamberlain makes wifi enabled smart openers that are built into the main garage opener unit, or you can buy a MyQ wifi smart hub to retrofit a non-wifi garage system.
Allow temporary access to a visitor or delivery driver.
Browse Chamberlain MyQ Garage Openers