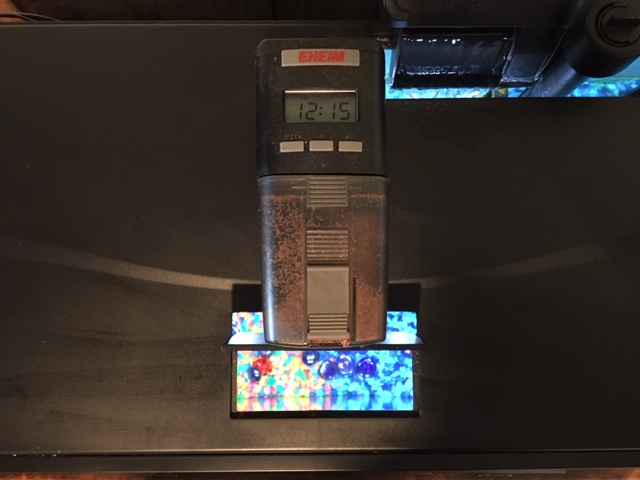 EHEIM Automatic Fish Feeder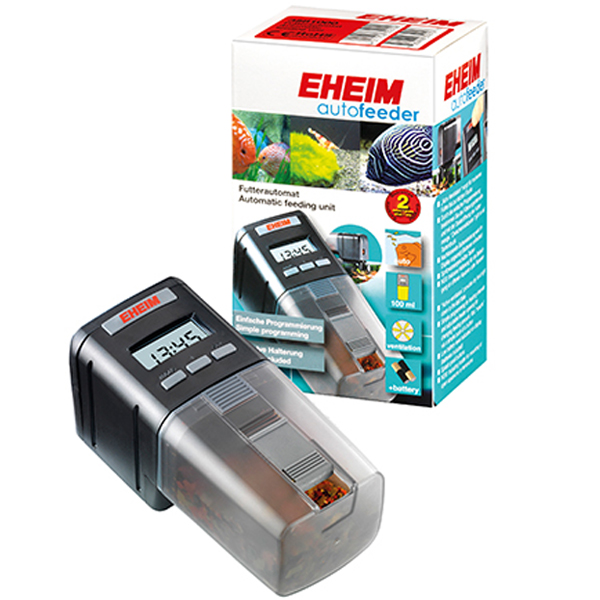 The EHEIM Automatic Fish Feeder goes down as one of those products that I'm so glad I found.  It has made owning a fish tank almost too easy.  This will feed your fish for you.  You can set it to dispense food at set times up to 4 times a day.   The batteries last a long time and it's reliable.  Works well with flake & pellet food.  When first setting it up you will need to run a few tests to dial in the right amount of food, especially if you only need a very small amount, but it is possible to feed a single fish with this.  Flakes may need to be crushed up a little before filling.
Tip:  Before putting into use and after you've set it up, you may want to let it run on a piece of paper for the first day to confirm food was dispensed as desired.