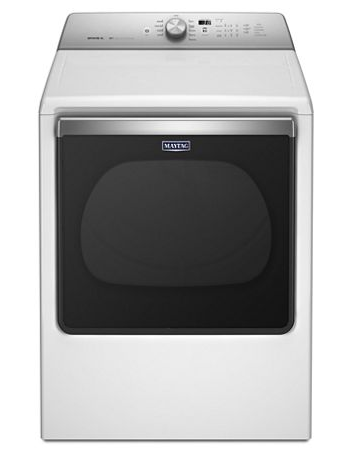 Sometimes the most surprising things can make the less enjoyable parts of life so much better.
This dryer has been a life changer.  The amount of stuff it can handle is massive and the dry time is fast.  It can get a large load dry in 30 minutes, and that's not even using high heat.
Don't feel like you'll never need that much space.  You will, but even if you don't having that much extra space in the dryer really helps with the drying.
We used to have to run a load twice in our older dryer and even that sometimes didn't do the job if there was too much stuff.
Important Tip though:  DO NOT USE THE EFFICIENCY MODE.  Make sure that is turned off or you will never get your clothes dry.
https://www.maytag.com/washers-and-dryers/dryers/gas/p.8.8-cu.-ft.-extra-large-capacity-gas-dryer-with-advanced-moisture-sensing.mgdb835dw.html